Who We Are
The Asthma & Airway Disease Research Center is an interdisciplinary Center of Excellence at the University of Arizona College of Health Sciences dedicated to research, clinical care, medical education, and community service in both adult and pediatric pulmonary medicine. As one of the University's first Centers of Excellence, the Asthma & Airway Disease Research Center has built an international reputation over the past three decades in researching and treating asthma, chronic obstructive pulmonary disease, sleep apnea, and other major respiratory diseases.
Mission
The mission of the Asthma and Airway Disease Research Center is to understand the causes of respiratory disease, to improve the lives of people suffering from these illnesses, and to find cures for respiratory diseases that plague the citizens of our nation and world.
We strive to fulfill our mission by:
Conducting innovative research in basic science, clinical advancements, drug development, and alternative therapies, with particular emphasis on the biology, genetics, epidemiology, prevention, and treatment of asthma, chronic obstructive pulmonary disease, and obstructive sleep apnea
Providing state-of-the-art medical care in adult and pediatric pulmonary clinics and intensive care units at Banner University Medical Center in Tucson, Arizona.
Imparting comprehensive education to healthcare professionals and undergraduate, graduate, and post-graduate medical students to arm them with the best knowledge and tools to serve patients with respiratory and related disorders.
Research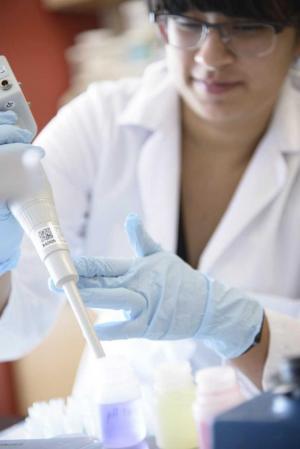 Research is the foundation of our Center. In fact, when the Center began in 1971, the National Institutes of Health (NIH) awarded a Specialized Center of Research (SCOR) grant to two physicians at the University of Arizona's new College of Medicine. This grant supported what would become a 25-year interdisciplinary study of obstructive lung disease.
The Asthma & Airway Disease Research Center is dedicated to furthering medical advancements among a multitude of respiratory diseases with our internationally-recognized clinical investigators leading groundbreaking research studies. Research is a vital piece of the Center and is crucial to the development and expansion of our knowledge in fighting respiratory disease.
Patient Care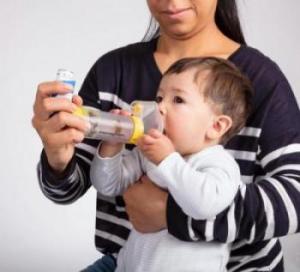 Early on in the Center's history, the faculty and staff recognized the importance of translating their knowledge about respiratory diseases into state-of-the-art medical care for the residents of southern Arizona. As a result, the St. Luke's in the Desert Clinic was constructed adjacent to the Asthma & Airway Disease Research Center's research offices.
The Center also operates a comprehensive laboratory for testing pulmonary function and diagnosing respiratory diseases. Working in that laboratory, researchers have developed revolutionary, non-invasive methods for testing the lung capacity of infants and young children.
Center physicians also treat patients at the Banner University Medical Center clinics around Tucson. We take great pride in our bedside manner and are committed to providing our patients with the latest technology, research, and quality medical care.
Medical and Research Training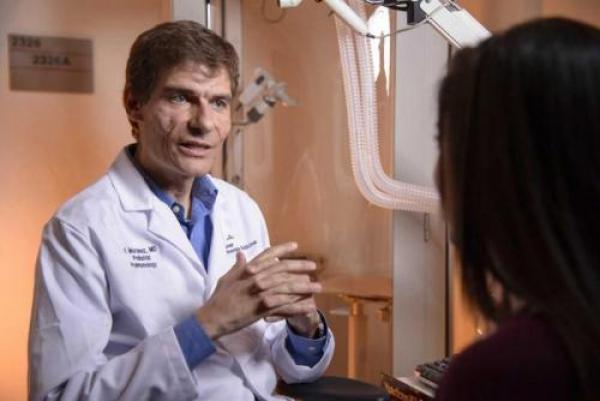 The Center's faculty members at the Asthma & Airway Disease Research Center are excited to pass along their expertise to undergraduates, graduate medical students, medical residents at UA College of Medicine, and Postdoctoral Fellows from varies interdisciplinary departments across UA campus and collaborating institutes. Over 100 trainees have completed fellowships at the Center and now hold positions in hospitals and universities around the world.
Center faculty also routinely publish their work in scientific and consumer publications, speak at national conferences, serve on the editorial boards of professional journals, and sit as board members for various non-profit organizations with the expectation to help lead the national effort in respiratory research and patient care.
The Future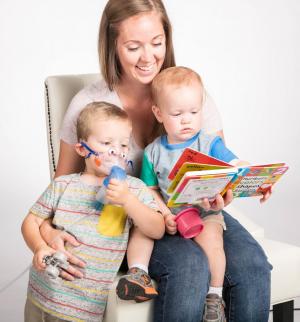 The respected scholars of the Asthma & Airway Disease Research Center are leading some of the nation's most promising studies into the causes, treatments, and prevention of debilitating respiratory diseases. They are providing exceptional care to both children and adults plagued by breathing disorders.
The future and importance of their work depends on the involvement of organizations, patient enrollment in studies, and the support of the community. We urge you to get involved in the Center and be a part of making history in lung disease research.